The Mosman Chamber of Commerce is made up of a diverse group of local business people who volunteer their time and business expertise to the Chamber.  All Committee members have at least one common trait – they are passionate about fulfilling the primary charter of the Chamber, which is the promotion of business in Mosman.
Tamara Keniry – President

Tamara Keniry and her company PureFree promote waste reduction and a return to 'quality' over 'quantity' with a range of reusable glass water bottles and coffee cups. A unique threadless mouth design gives every drink a lux feel. Custom branding available – an eco friendly gift that will be used and loved every day, all year.
Ilona Vass – Vice President

Ilona Vass has international experience in communication training executive coaching. Her business, Dancing with the Dragons, helps businesses and individuals to understand communication & conflict on a deep level.
Pat Purcell – Past President
Pat is a long-term member of the Chamber and has run retail businesses in Mosman for almost 30 years.  She is dedicated to the Chamber's place in the local community and about most issues concerning the Mosman business community.
Asha Dooley 
Asha is the General Manager of their family business Grace Funerals. Grace Funerals has three branches on the North Shore in Yeo St, Neutral Bay: in Penrith and the Blue Mountains. Grace Funerals specialises in the art of listening and creating a memorable farewell for you and your family.
Paul Ward-Harvey

Paul is past President of the Board of Mosman Bowling Club.
The members of Mosman Bowling Club pride themselves on their beautiful old building, gardens and well-maintained greens. The Club is one of the few 100+ year old clubs in Sydney and the oldest club in the Mosman Municipality.
Brad Adams

Brad can provide your SME business with flexible Human Resources (HR) service and support, no matter what kind of business you run.
Anjel O'Bryant

The Queen of Colour, Anjel O'Bryant is Australia's leading Colour-response Analyst with more than 35 years experience in Fashion, Interior Design, Advertising and Sales Promotion. Using a scientifically based colour-response technology Anjel has found it to be a vital component incorporate and private areas of our society lifting personal energies and increasing business profits and lifting property values.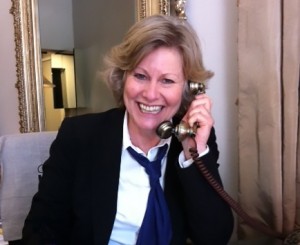 Robin Bower

Robin has over 35 years' aged care experience supporting Elders, especially people living with a dementia, to live their lives as they wish, in the comfort of their own homes. Robin is Manager of the Mosman Aged Care Advice Centre for Daughterly Care and continues to work as a Caregiver with Daughterly Care as well. 
Denise Corscadden
Denise is a local TAFE teacher.
---